The Alexander Lowen Foundation
The mission of the Alexander Lowen Foundation is to continue the profound legacy and wisdom of Dr. Alexander Lowen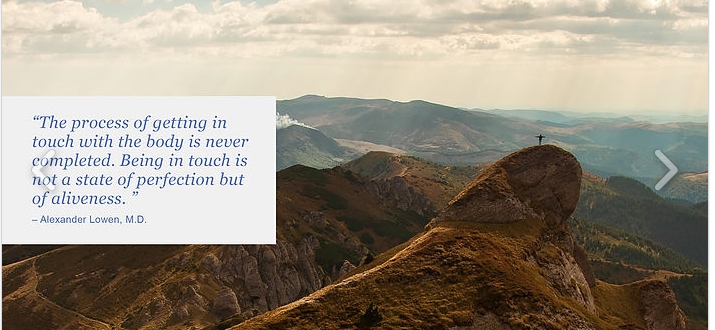 The mission of the Alexander Lowen Foundation is to continue the profound legacy and wisdom of Dr. Alexander Lowen. The wish is for this foundation to hold the collective testimonials of the life-shaping and life-changing ways that Dr. Lowen has touched lives. The wish is to use the Bioenergetic wisdom he has given us to share and expand his work and his life.
The Alexander Lowen Foundation is a non-profit foundation that is registered with the US government. It has been formed to honor and enhance Dr. Lowen's work by preserving and making easily available his teachings and beliefs about Bioenergetics.
The Foundation is inviting and encouraging people to exchange thoughts, ideas and insights as to how to most effectively bring bioenergetics into the lives of more people.
Homepage for The Alexander Lowen foundation